For immediate inquiries 
call Red Phone Entertainment
610-901-1141
Venue Of The Month!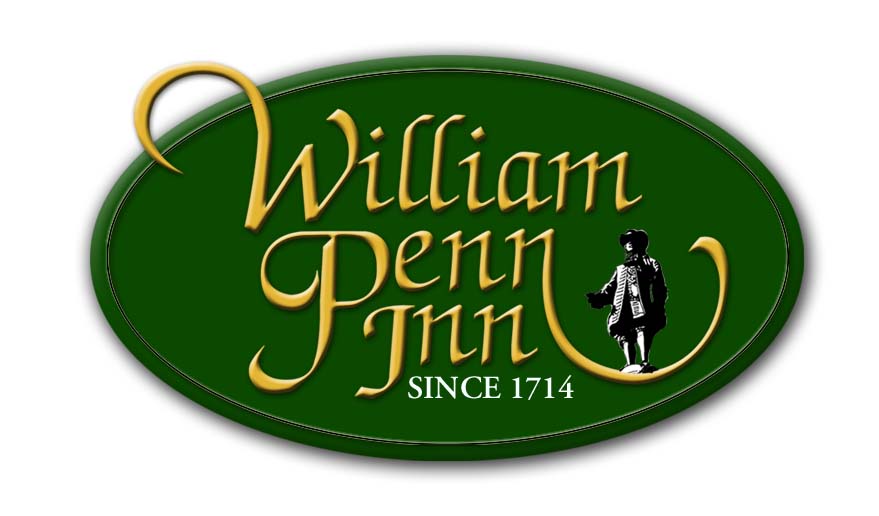 Red Phone proudly providing
Live Entertainment to 
William Penn Inn
1017 DeKalb Pike Gwynedd, PA 19436
Every Friday & Saturday Live Acoustic 5:30-8:30
WOW! 
Look what the our clients are saying about Red Phone!
Hi Rob- they (Bourbon Tabernacle Chir Band) were absolutely fantastic! I cannot begin to tell you how many people asked me about them and where I found them! So I'm sure people will remember them and inquire. They played such a great mix of songs. We were thrilled and will absolutely keep Red Phone in mind and pass your name along always! 
Stacy  
Adam was excellent!!!! Thank you so much!!!!
Katie & Brendan Wedding

Rob, 
I am so glad Mark played at our party!  All night long everyone was telling me how talented and wonderful he was. His dinner music was beautiful, and the dance floor was crowded all night!
I will certainly keep you in mind for the future. 
Thanks again!
Kim
RE: Memorial Service Pianist
Hi Rob,
Anil did  great job. I will keep you in mind if we need music in the future.
Best,
Charlotte
Philmont CC - Victoria Muaaelwhite
Great thank you! 
Yes! It (The open house event) went so so well and she(Angela your pianist) is great! We looking forward to working with you over and over again!
Thank you so much 
Philmont CC - Victoria Muaaelwhite
SEI Corp
Lindsay Meekins
Thanks for the follow up Rob!
John was great, very professional and I would highly recommend.  The banquet manager I worked with had really great things to say as well so hopefully he will be at Aronimink more often.
Thanks again for your help!  Hope you have a great weekend!
Rob, We wanted to give you feedback on Tony's performance at our wedding.  He did a wonderful job and to quote my guests, "he was fantastic."
People were dancing from the first to the last song.  There was never a lull.  We're still on Cloud 9 from our fabulous wedding and Tony was a big part of it.  It was everything I wanted and more.
Thanks so much.
Molly and Keith Daywalt
Good morning and thank you for your note. We had a great time and Jerry kept us all very entertained.  I wish we had him for another hour!
We will be sure to reach out the next time we are looking for live music. 
Best regards,
TJ
Hi Rob, 
The party was great and Matt was fantastic!  Thanks again for helping me on such short notice.
Best regards,
Keith (Walters)
Hello Rob,
The guys (Matt Spitko Duo) were great!  It was a beautiful night and everyone had a great time.
As always thanks for all your help!
Deanna
RE: BTC Band
OMG!  It was so much fun, the band was fabulous!  Thank you!
Rachel Gerrity
Rob,
It was indeed a wonderful day! 
Tony was just great and you were right on about his being a perfect fit for the event. Folks just loved him! There was some dancing by old and young. I think some folks took his card.
Thanks so much for arranging Tony's performance.
Sincerely,
Maryann Schwab 
They (your entertainers) were both great. 
Thanks again!
Katie Gwinn
Marketing Director
ACAC Fitness
Rob,
Thank you so much!!! You have been amazing! 
Christy Ly
Member Relations Director
North Hills CC
Hey Rob,
Just wanted to get back to you with some feedback about our wedding event at Waynesborough on Saturday. Jason Farley and his trio were fabulous. They gauged the crowd perfectly and played a great mix of songs as the event progressed. They also were mindful of not being too loud, especially during dinner. Several people have asked me about them for consideration for future functions. Sandra and I really appreciate your assistance, and we give our kudos to the band. We'll certainly call you when planning any future events.
Thanks again,
Joe Calabro
Rob,
Thank you so much for recommending Anil Veeraraj for my party on Sunday 6/2.  He was perfect!  We enjoyed his music -- he set just the right tone for the cocktail hour.  His expertise was recognized by my sister who is a pianist (music major, teacher, accompianist, piano teacher) and her husband (music major, tuba player, in various orchestras and brass ensembles in the Bucks county area).  He got high marks from both of them!
Thanks again for your help.
Marge Powala
Hi Rob-- Jason was outstanding!! Helen, everything else was perfect too. Thank you both so much.
Melanie Garrity
Rob –
Judah was great!  He provided exactly what we needed.  We did have some great feedback and clients asking for information, which we will pass your information onto them.  I hope it gets you more bookings!
Warm regards,
Lori 
RE: Jeff Greco solo acoustic
Hi Rob!
Jeff was amazing!  Everyone enjoyed his music and he was a pleasure.  Our daughter Alexandra loved singing with him - they did so well for never singing together before.  I attach the videos.  Never Enough was a little harder for her to do acoustically, but they were both so good.  Hope you enjoy them.
Thank you for all of your help.  We have Jeff's card and will undoubtedly be sharing your information with friends and family in the future.
My Best,
Renée
RE: JZ Band
Thank you so much! The band was AMAZING. We were so happy to have them. It was a great event and we're hoping the members will talk amongst themselves and we can make it into a bigger event next year! 
Thank you for helping me find such great talent, week after week! 
Christy Ly
North Hills CC
Hi Rob,
We wanted to circle back and let you know that everyone loved the band and we would like to see if we can book them again for next year's Benefit on April 25, 2020…
Thanks!
kelly-ayn mckay
Event Director for The Montgomery School Benefit & Auction
RE: Jeff Greco Solo acoustic
Hi Rob, all went great! Thanks for checking in! I will be in touch in the future for sure. 
Best,
Virginia Davis
Re: Jason Farley Band
Hey Rob,
The band was AWESOME!!! I was so impressed. Thanks for everything!
Cait (Ricky, Maddy Liss)
&
Re: Jason Farley Band
Thank you.  The band was fantastic!!
Much appreciated.
Ricky Liss (Ricky & Renee, Cait & Maddy Liss)
Jayne Garrison: Memorial Brunch for Walter
Rob, Anil and his friend were absolutely wonderful and you are on my list for music for future parties and events.
The last song they played was just for me and I will never forget them.    They played and sang "My Way" which was so very Walt Garrison.    I sang along and finally let down the barriers to cry.
Jayne Garrison
Hi Rob,
Angela was amazing!!!   She was just perfect.  Her playing is beautiful and her selection was excellent.  She was lovely to have at the party and I would love to have her again whenever that party is :)
Thanks,
Doreen
The members loved the guy that played here Saturday 2/23. 
Cindie
Applecross CC
Rob,
You (and Mark Teague) are most welcome!  It was a very pleasant
experience having him perform at our party.  And who should
I see at Waynesborough on Thursday night?  Mark in the lst
floor bar lounge.  I stopped by and said hello, and thanks
again in person.  He is very talented.  
Good wishes, Judy Carr
Dear Rob,  Yes, indeed, Mark (Teague) was a big hit, everyone has said
how much they enjoyed his music, and his playlist was simply
perfect - a mix of winter songs, carols, and some soft rock,
perfect for a party of talkers!  He seemed to never take a break,
but presume he did, I was busy most of the time and had little
time to speak with him until he was leaving.
   We were more than pleased, and appreciate your recommend-
ing him.  His music was the absolute best!    Thanks, Judy Carr
Thank you, Rob. Always a pleasure dealing with you!
Sue
(The Yuletide Singers / Shoestring Productions)
Thanks for follow up rob....  Yes, JD was fantastic and great time had by all...
Cheers,
Brett (Brett and Virginia Davis)
Ditto to what Brett said!  He was great!  Thanks again! - Virginia
RE: Jason Farley
Rob thanks so much it was a pleasure dealing with you and the entertainment was awesome.  Thanks again!  Bryan (Forcino)
"Nicole was delightful and did an outstanding job"
Terry Hasson / Meyers Party -American Infrastructure
RE: Matt Spitko Duo
"They were great! As always!! Thanks, Rob!! Jen"
Jennifer Gaiski
Hello Rob,
Well, we had a great time on Saturday.  Aaron and Ryan were awesome, everyone loved them.  Thanks so much for sending them our way.
Deanna Hoover
Hi Rob,
Adam was Amazing!!! I had so many guests ask me about him as well as the event space coordinator for Terrain since he did such a terrific job!
Thank you,
Laura Montgomery
They (BTC Band) were fantastic.  A pleasure having them along for the party.   Thank you for everything!
Vincent Fath
9/24/18:
Thank you Rob,  Judah sounded great.
It was a nice evening and lots of good feedback.
All the best,
John Harte
Applecross CC
Hi Rob,
Thanks so much for working with us on this event. Everyone loved the music. It really helped make the event a huge success. Please thank Judah again from all of us. 
Best, 
Liz MacDonald
Hi Rob,
Thank you for helping to make our wedding a wonderful event and please thank Angela and the rest of the trio from us, they made the day special. 
Jeff Janiszewski /
...Ditto Rob!
I'll be recommending you along with Angela for sure!
You both were such a pleasure to work with and Jeff said it best, you made the day very special for us!!!  
Andrea 
RE: Pete Marziano Duo
These guys were great Tuesday night. Thanks so much!
Thank you, 
Keith Grierson
Wegmans Montgomeryville
Jeff (Greco) was terrific! Thanks!
Chris Kearon
Hi Rob
I just had to say thank you for your selection on music for our party. Dan put a great band together!  All of the guests commented on how good they were. We all had so much fun!!
Thanks again
Mari Lyn (Meier)
We really enjoyed Sean. He was great! 
Thanks Rob!
Bindi 
Thanks Rob. Everyone loved the band (BTC) and the evening went terrific. 
Thanks again for all you do!
-Andy
Applebrook GC
Rob,
Jeff was amazing! We loved him and so did our guests. I will be in touch again about booking him for an event this summer at our swim club. Thanks so much for everything. 
Best,
Virginia Davis
Nicole Zell kicked a** at the Mother's Day Brunch. They loved her!
Krissy D'Ignazio
Membership Director
Concord Country Club

Everything was great. We both thought Tony (Costello) was superb and a great fit. We will definitely ring you again and I won't hesitate to pass your name out to friends for their parties.
Thank you, thank you!!
Stacy Press
Tony did an amazing job last night so many people were complimenting us on his performance. He is very talented and a tremendous performer the night was a blast.
Christine Hart

We enjoyed Tony as well. He (Tony Costello) was awesome. Please let him know once again.    
Thank you. 
Travey Laws
Citadel
Rob, 
Eric (Reavey) is very good, sounds fantastic and has been playing a nice mix of songs, quite refreshing.  Please fit him into our schedule for the upcoming months.  
-Zane
Hi Rob,
My Pie Party was a huge success!
Thank you for helping me with the planning. Tim's presence added a super cool dimension that I don't think people were expecting. Many read the invites most likely overlooking the details about Tim. Tim brought a wonderful depth of quality and professionalism that really impressed the guests. Many people relaxed more and stayed longer! 
I was so busy but occasionally I would stop and listen. He is very gifted and talented.  Guests were complimenting his voice and enjoyed it immensely. I don't know if he played any of his own music, I hope he did. I would want an artist to express his own creativity and not get bored with just covers!
Sincerely,
Mark Zeller
Real Estate Consultant
He (Dan Kauffman) was great!  Nice guy and perfect fit for the room/evening! 
Jim Bartorillo Overbrook GC
Thank you!   He (Jeff Greco) was awesome!   I will email you a review to post if ok. 
Jeff was perfect for our New Years Eve Party with 50 guests in our home!  An outstanding musician with a great playlist! I would recommend Jeff to anyone looking for anything from great background music to all of our favorite dance songs!  
Dave Lear
(610) 306-4695
Hi Rob,
John Seitz duo was terrific on New Year's Eve, the members really enjoyed them. Best, Mark
Mark B. Litrenta, CCM
COO/General Manager
Rolling Green Golf Club
Thank you so much!!!  You're the best!
Christina M. McHugh
Downingtown CC
RE: Hot Strings (tring Trio)
Everything was wonderful.  Thanks again for your assistance and for helping make this piece of the evening go so smoothly.
Maureen Fonda
AMETEK, Inc.
Good morning Rob,
What a great time Saturday night, Tim was amazing.  No one wanted him to leave. 
I'd like to book the band for next year, October 20, 2018.  Can you please let me know the availability and cost.
Thanks so much,
Deanna
Hi Robb,
Both acts were great.  I was extremely impressed with Pete.
We are good for Thursday thanks!
Jim Adams
Levante Brewing
Hi Rob,
Thanks for the e-mail, I was planning on shooting you and Tim an e-mail today thanking you for making our event such a special occasion. We only heard positive feedback from all parties involved. Thank you for being so easy to coordinate with, we are super appreciative Tim could perform and help us to make the event a resounding success.
We will definitely keep you in mind if we ever need a band in any other events we do moving forward. If you ever need anything from me, please don't hesitate to reach out.
All the best,
Tim McLaughlin
Assistant Director of Annual Giving
University of Pennsylvania
O/ (215) 573-5350
C/ (631) 276-6010
F/ (215) 573-9142

They (Alex Saddic duo) were an awesome duo!! Thank you!!
Jennifer Ethers
He (Tony Costello) did a great job! 
Thank you,
Courtney Stokes
Rob,
"great party. 
he rocked it! 
thanks!! ...we love you guys!
Jen" Jennifer Gaiski comcast
 
Thanks Rob,
We had a beautiful wedding and reception.  Andy and I were very happy with the Trio and the DJ.  Many thanks to them.  
Sincerely,
Jamie & Andy Sikora 
...Excellent sir. We're all set. Nice talking with you earlier. Working with you is refreshing and I love your perspective on the music profession and community. Cheers man. I'll get you more info about me ASAP.
John Gilbride, musician
Thanks Rob! 
They were perfect!  Bill and I are at the airport headed to Italy.  We'll try to get down to see you sometime when we return.  I'm pretty sure we'd like to book the. For next year.  Will be in touch about that soon!
Best,
Liz (& Bill Anderson)
Hi Rob,
Thanks for the follow up - we were really pleased with Pete, they did a great job!
I will keep you in mind for my Clients in the future! Pleased with the professionalism and communication!
If you know anyone who is in need of florals, decor or planning please feel free to pass my name along! 
Hope to work with you again in the future!
Lauren
Hey Rob!
Vinnie is awesome!! His music and attitude was so great!! I felt bad cause we struggled with we're to put him cause the weather was so crazy. I will write anything awesome for him!! He rocks!! Literally!!
Thank you so much!! You were so easy to work with. 
Sincerely,
Shani Hanna
RE: Matt Spitko from Stephanie Sandstead
He was great....everyone loved it  and went on and on about how talented he was!! 
Thanks, Stephanie 
Will he be playing this summer at Ovebrook? 
RE: Jeff Greco June 2017:
Hi Rob!
Thank you so much for reaching out- yes we really did have a lovely evening, and Jeff was great! I know he gave out some business cards—so that's always a good thing! 
Here is a testimonial for your website! 
"Villanova Athletics had partnered with Red Phone Entertainment for musical accompaniment for two staff events. The performers have been not only talented in their musical abilities, but timely, professional, and very well received by our staff and their families. We look forward to working with Red Phone again on other events in the future."
Thanks again! Chat soon.
Allison
Allison L. Venella MA.Ed                                                                                                                    
Director of Student-Athlete Development
Villanova Athletics 

They (Aaron & Michael) were simply  awesome!  Perfect choice thank you.
Terri Nappi
He (Sean) did a great job. One of the best we have had from your group!!!!
Bucky Scott
Clubhouse Manager
Cedarbrook Country Club
Rob,
I just wanted to tell you that Tony was amazing!! He was so nice and professional. He played the right music for the crowd and has an amazing voice! 
Thank you so much,
Courtney
Rob, Mark and Keyna were great!!  Thank you.
Merry Christmas.
Stephanie L. Flocco
Director of Human Resources
Boenning & Scattergood, Inc.
Rob,
Everything turned out fantastic!  I was so nervous that they would not get there till 6 but it was only about 5:20pm so people hardly even noticed!  I received so many compliments on the guys as well!  Thank you so much and so sorry for any fuss/confusion lol
We will definitely be in touch again soon! J
Thank you,
Lisa Utley | Director of Sales
Crowne Plaza 
Rob, 
Thanks for your note. Jason and band did a terrific job entertaining our guests and it was a pleasure having them. We will keep you in mind for future events. 
Best,
Torsten  
Hi Rob,
Thank you so much. The band was fantastic and I know our client was thrilled with them. The whole band was also early for their call time, which is very much appreciated because it causes less stress on our end. 
Abby Homol 
roberts event group 
Thank you Rob, 
The night was amazing, Tim was awesome, he added a very special touch to our evening and everyone had a great time.  We will definitely keep Red Phone and Tim in mind for upcoming events. 
Thank you once again!  
Citadel
Tracey Laws
 
RE: Peter Scott Ruben
Hi Robb
The party went very well, everyone really enjoyed the entertainment. Thank you so much for all of you help! Take care, 
Liz 
Rob,
Adam was great! Everyone loved him! Thank you again for making that happen so last minute.
Andrea

RE: Jason Farley
Unfortunately we were preoccupied to hear many of Jason's songs. But, we received many compliments about How great he was. 
Thank you!!
Ken Mołczan

Rob,
Thank you for a great night Saturday!  Your music made the party!!
We will stop in and seeing you at creeds soon!
Thanks
Desi Horgan
Rob, 
Mark (Teague) was amazing and was loved by everyone. Thank you so much for helping us arrange this. 
Tamara
Thank you. Mark (Teague) was wonderful. The guitar and vocals provided a very classy background to a great party. I wish we could have been all in the same room but the house was crowded and everyone was in the kitchen dining area. He was great and the timing was perfect.
We were at Creeds on Friday night. I thought you might be there but the guitarist said you were playing Saturday night. I wanted to say hello and thank you personally.
I hope we can see Mark again and also catch you at Creeds sometime soon.
Your talented musicians are a great enjoyment to all.
Thank you again.
Debbie Sharrah
Feb 2016:
"We have used Red Phone's entertainment and services for many years. Rob 
and his team are dedicated to complete client satisfaction and their entertainers
are superb. We are very happy with our relationship -- they do great work."
Steven R. Zodtner
President
Aronimink Golf Club
I have been working with Rob at Red Phone Entertainment for a number of years and couldn't be happier with the top notch service he provides. Red Phone has such an excellent line up of talented artists. Rob is always able to customize artists for the atmosphere and vibe of our facility and specific events. We love working with Rob and all of the talent he represents!!!
Andrea Creato
Penns Woods Winery
Rob and his groups at Red Phone entertainment are wonderful. They are reliable, respectful and relevant! I use them at the Union League when booking member events - anywhere from 10-800 guests. Getting to know all of the bands Red Phone represents has been a fun and positive experience. 
Katie Sacchetta
À la Carte Director 
The Union League of Philadelphia
I'm extremely thankful of the business relationship we've had for the last 15 years. I appreciate all the work you do to keep me busy. - Jason Farley 
"Red Phone Entertainment has consistently given us the perfect bands for our venue to kick the weekends off right. Rob has been a pleasure to work with and look forward to continuing doing great business with Red Phone." - Anthony DeCarlo, Mgr Twenty9 Restaurant & Bar and Avola Kitchen Malvern, PA
Rob—Thanks again – you guys were AWESOME!!!! 
Everyone was commenting on how great the music was- and how perfect for the event. 
Even our owner—who was the one that told me to get a DJ!! (instead of a live act!)
So – thanks again you guys were awesome. 
Have a wonderful Holiday!
Nicole M. Linehan 
Senior Manager of Corporate Affairs & Development 
GPX Enterprises, L.P.
GPX Realty Partners, L.P.
14 Dartmouth Lane
Haverford, PA 19041
 
Everything worked out just great.  They (the musicians) were wonderful.
Maetal - Crowne Plaza 
Thank you for making our holiday party this year more enjoyable and a success.  There was definitely a more upbeat mood this year than last.  I received a lot of positive comments on the entertainment, people stayed longer and seemed to have more fun.
Thank you again and I'll see you at Creed's soon!
Stephanie L. Flocco
Director of Human Resources
Boenning & Scattergood, Inc.
Wanted to thank you for giving us Stephen for holiday piano music last night!  He was wonderful and customers loved him!!!!!!
With this being said, I am looking to start live piano music every Saturday night from 6pm-9pm in the Pub
-Wegmans Allentown Store
From Jeff Greco (musician)
I have to give a shout out to Rob Vigg at Red Phone Entertainment and thank him for his support and guidance along my musical journey. I am honored to be a part of Red phone, without which I would not have 95% of the work I have as a solo act. It is not easy trying to make a living as a musician, there is negativity speckled throughout music scene. Without Rob and my family giving me unwavering support and guidance I would not be able to pursue my passion. I am truly blessed.
From: Renee Dion 
Subject: RE: Red Phone Entertainment schedule thru October
Mark (Teague) did a GREAT job on Labor Day- Would have him back any time. 
And yesterday, my parents could not stop talking about Jeff Greco! ...so endlessly thankful for the talent you bring to us.
Thanks Rob-!
Renee -Ten Gallon Hat Winery